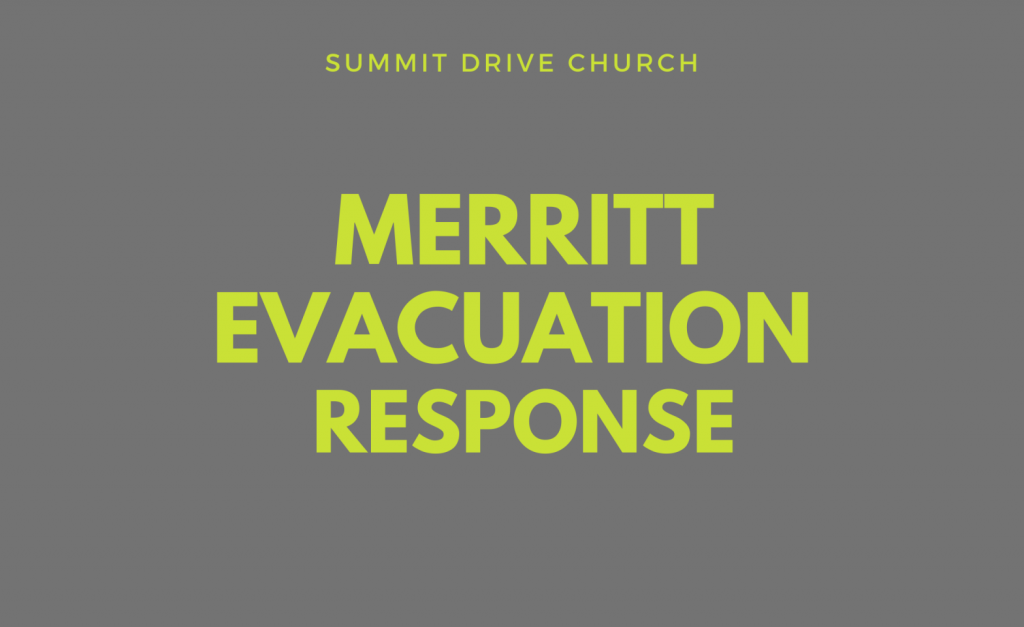 Merritt Evacuation
In response to the devastating floods and the evacuation of Merritt, we have reached out to the Emergency Support Services as well as the Salvation Army to determine how we can best be of help.
For all those from Merritt who have been evacuated or are stranded in Kamloops, we want to be a support through this difficult time.  
Our doors will be open from 1:00 – 4:00 pm, Monday to Friday, if you are looking for a warm place to be refreshed, some free snacks and drinks, a place to charge your phone/devices, or a place to play with your kids (our kid's space and nursery have some toys and a bit of space to run). 
Community Resources for Evacuees
Volunteer Opportunity at Salvation Army
The Salvation Army is in need of volunteers to help serve the Merritt evacuees at McArthur Island this week. They are looking for volunteers to serve on 2 hour shifts with 3 volunteers on each shift ( 8:30-10am, 10-12noon, 12-2pm and 2-4pm) for the next few days. To sign up go on the Salvation Army volunteer webpage to complete the Volunteer Application Form.