Being a man is challenging. We often carry the expectations to be providers and protectors, while also being sensitive and available to those in our family and community. The good news is, we don't need to do it alone. The goal of our Men's Ministry is to help one another develop as men of Christ-like character, equipped to meet the challenges of a life on mission with Jesus, and to be there to support each other through prayer and mutual encouragement. Here are some ways to get involved.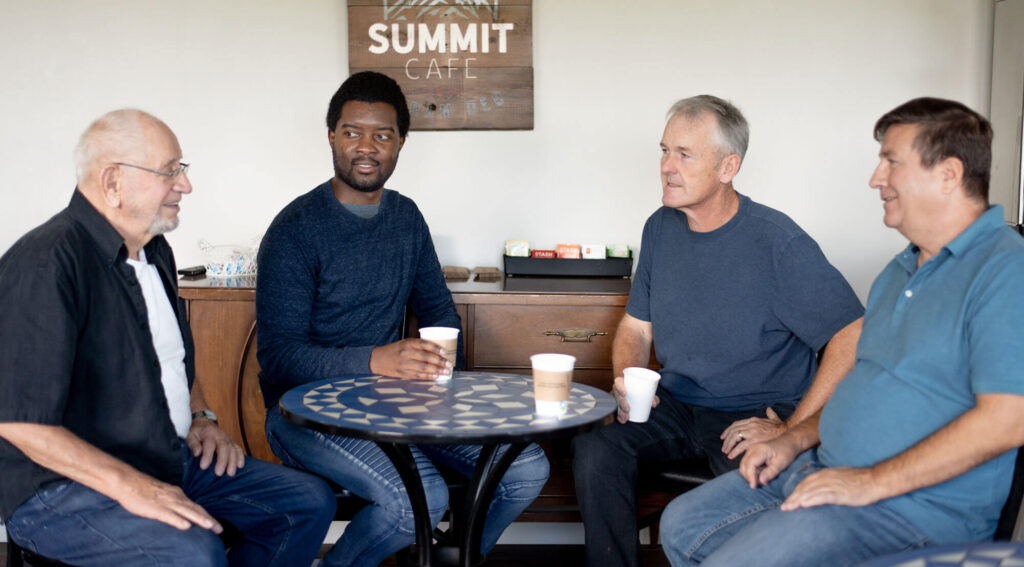 Men's Day Wednesday
Thanks for joining us! We have wrapped for the summer, and look forward to seeing you again in the fall.
This is a weekly gathering on Wednesday mornings from 6:15-7:30am at the church building. We usually meet in the Summit Café and enjoy a cup of coffee as we open God's Word or do a book study to sharpen one another. We believe it is crucial for men to gather and sharpen one another, and what better way than to do so at a time when most men are available. Losing a little sleep to encourage one another to stand strong and take seriously the call to love and know God is but a small sacrifice.
Resources
We will update this list as we go, but here are a few of the resources we have interacted with in our studies (not including the list of scripture books that we have gone through). This will at least give you an idea of some of the things we like to study, in addition to books of the Bible.
– Proverbs: Wisdom that Work (Preaching the Word) by Ray Ortlund
– Something Needs to Change by David Platt
– Disciplines of a Godly Man by R. Kent Hughes
– Next: Love Your Church by Tony Merida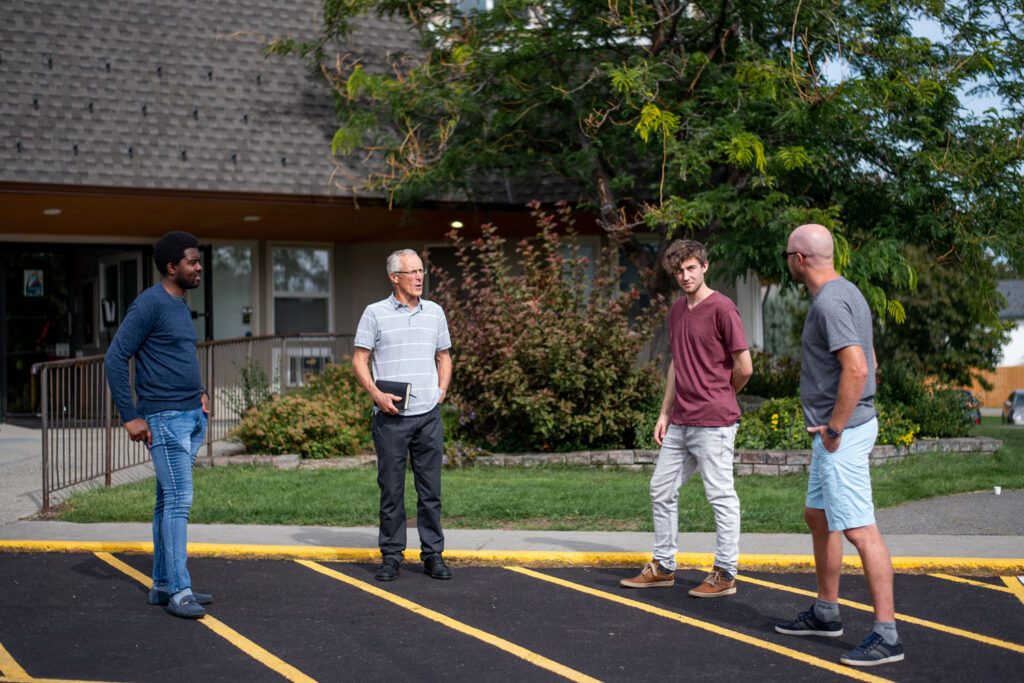 ---